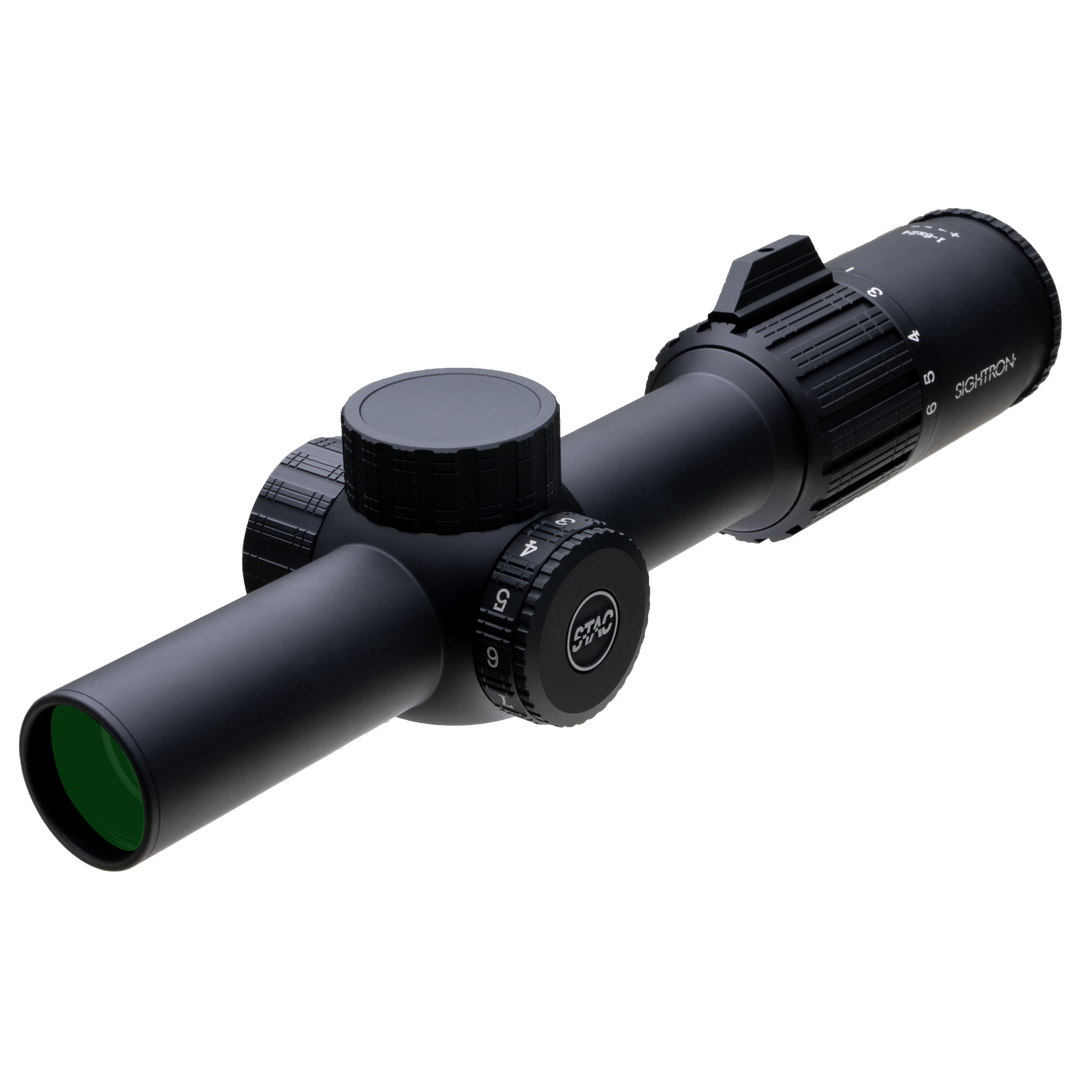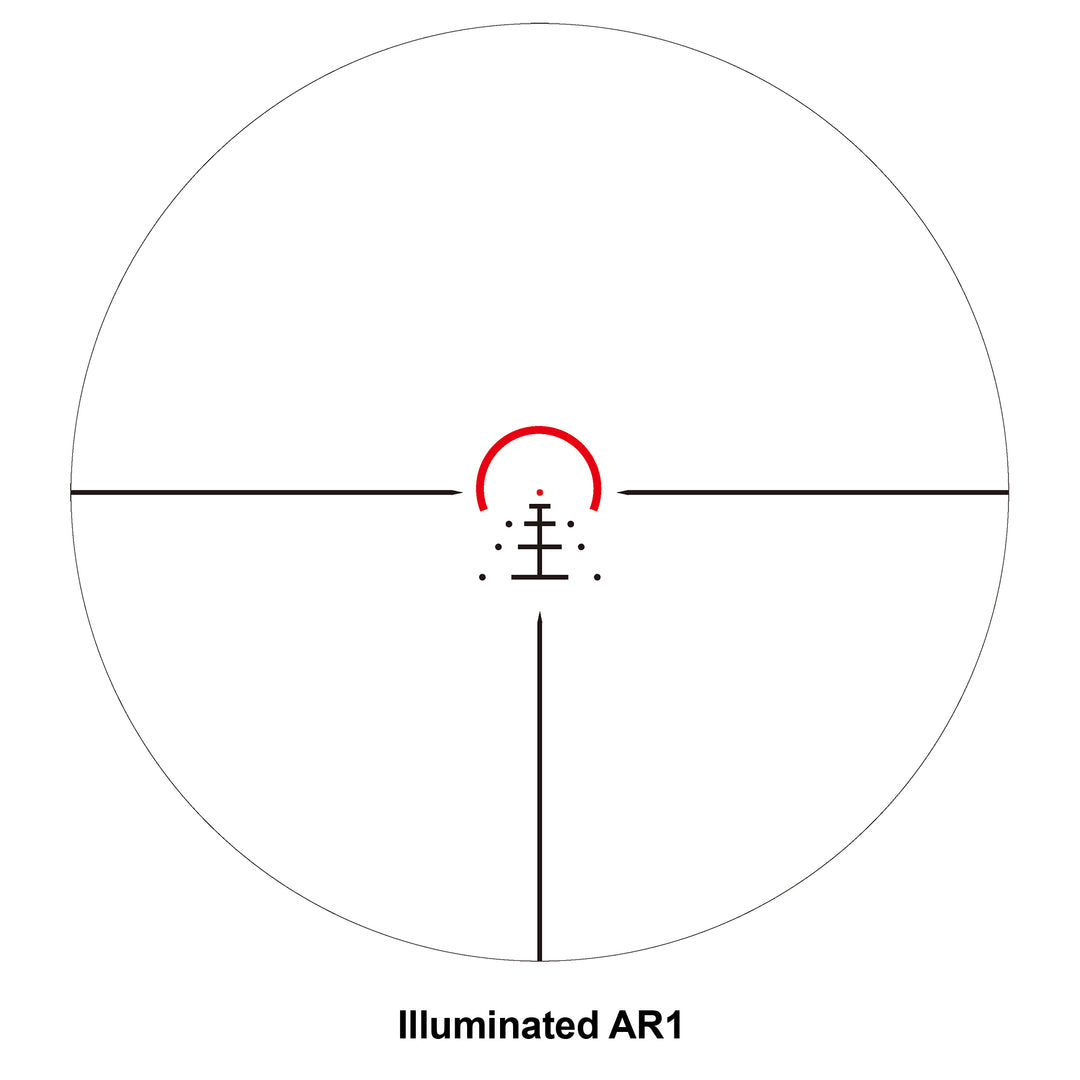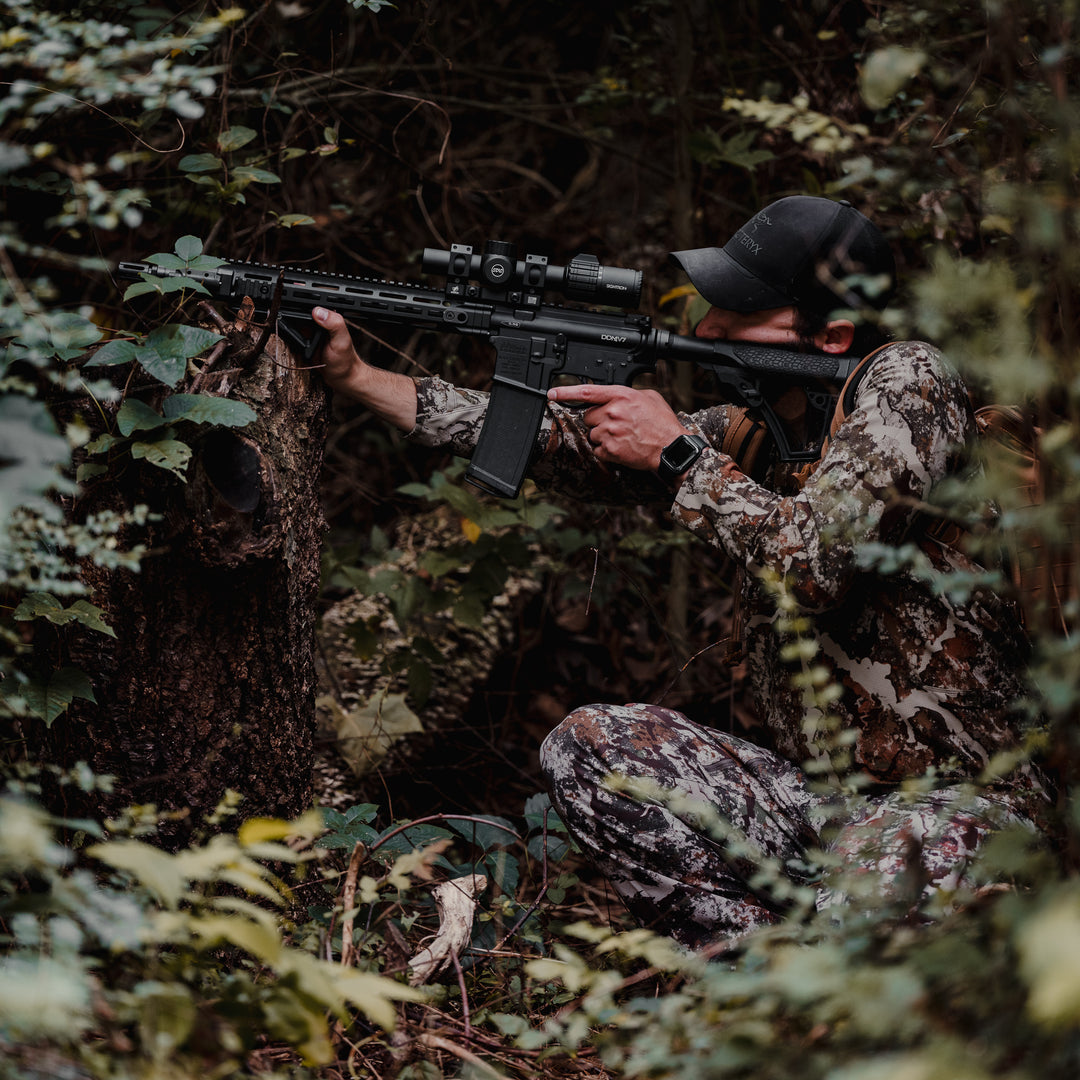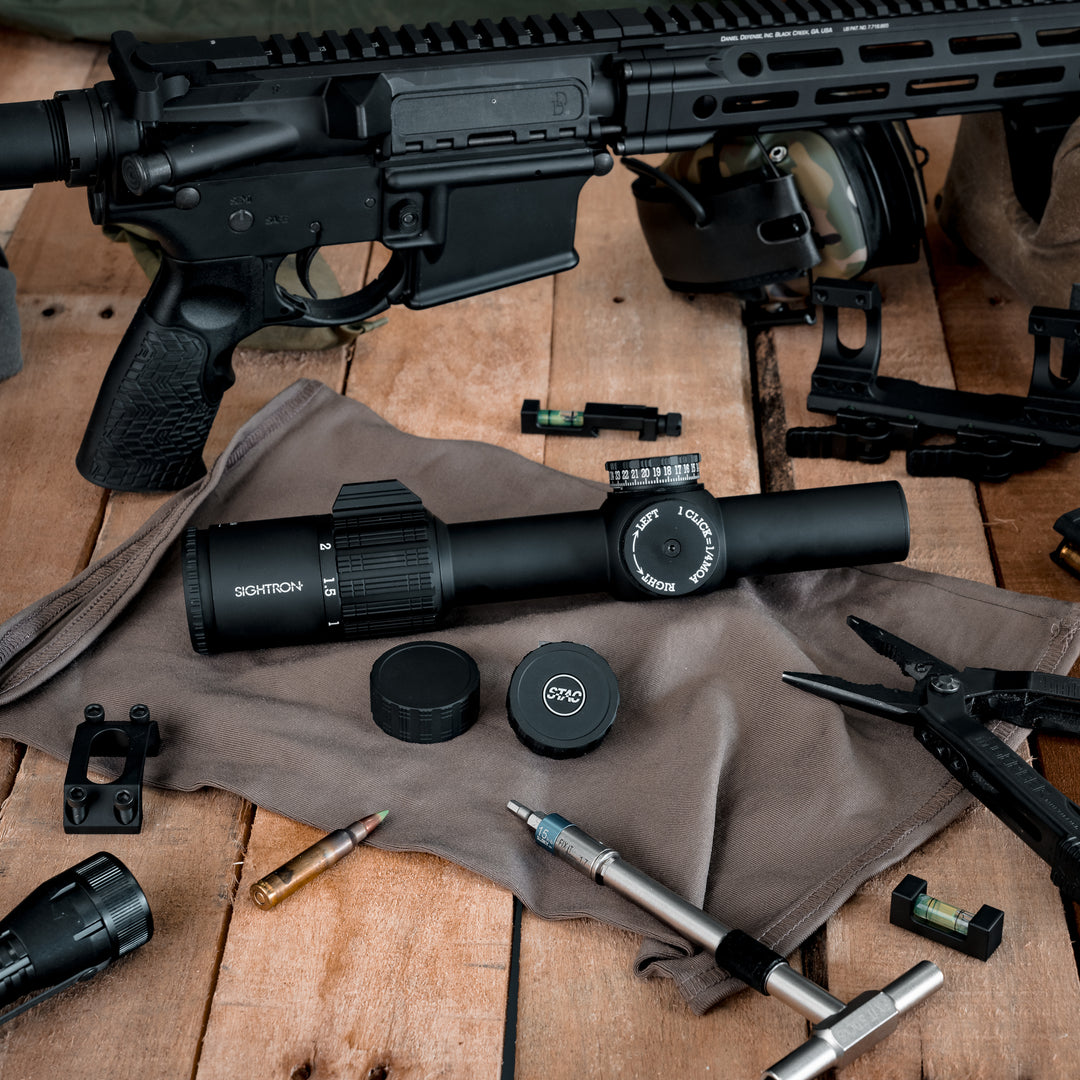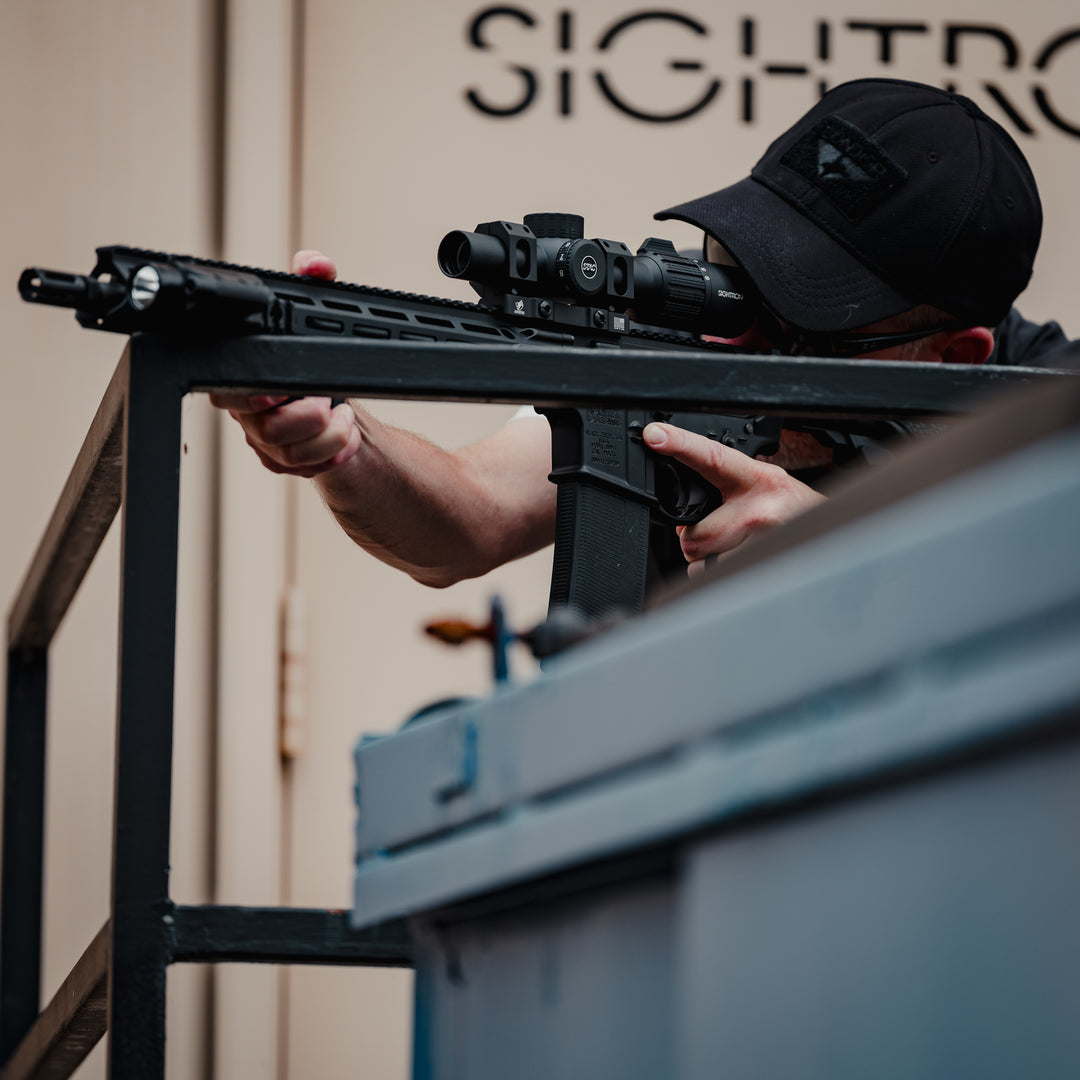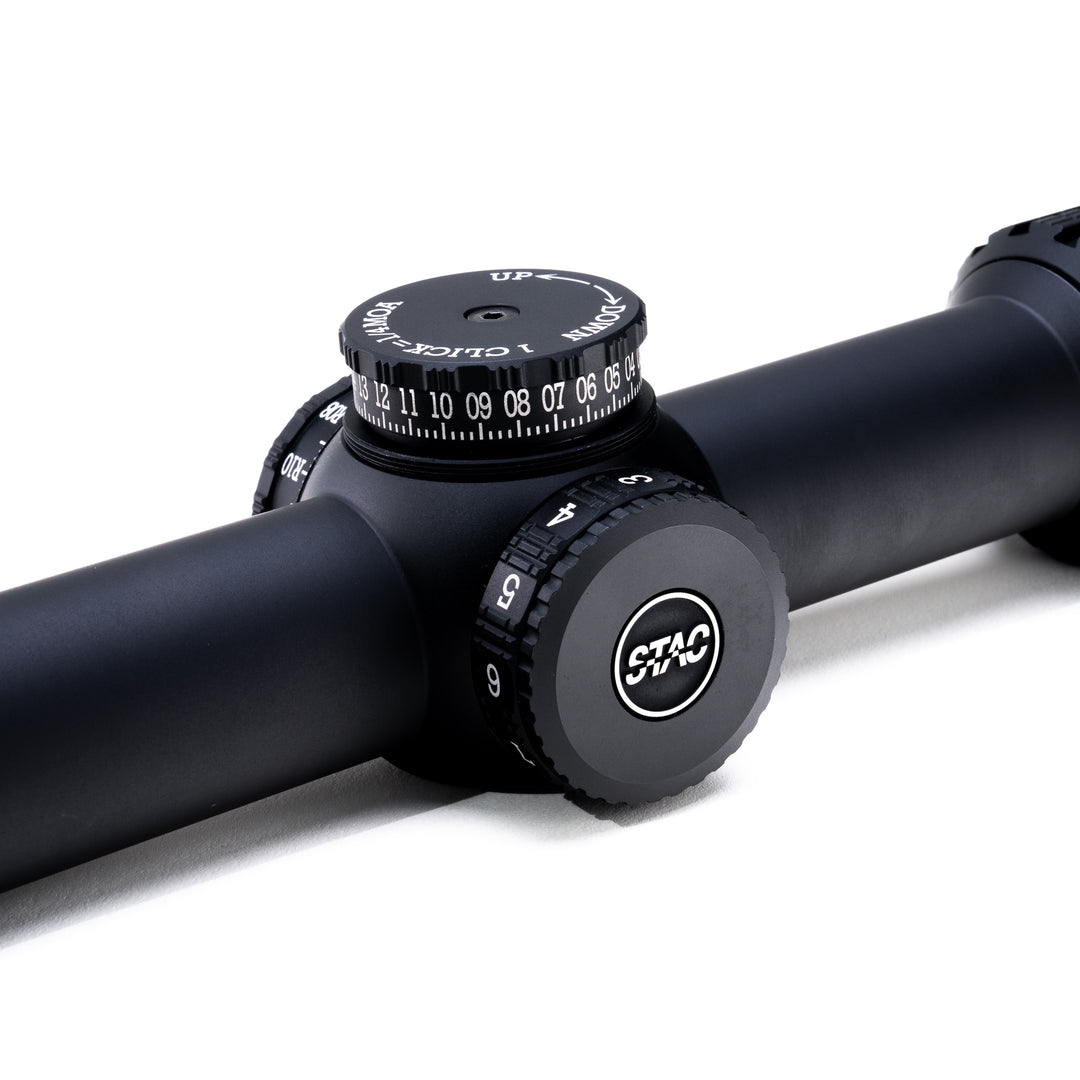 Description
Built for modern sporting rifles chambered in .223 and 5.56. The S-TAC 1-6x24 utilizes the new AR1 reticle, making it great for fast target acquisition and mid-range shooting situations. The illuminated Halo helps with fast target acquisition at close range while the illuminated center dot ensures accurate mid-range target placement. The non-illuminated but easy-to-see drop bars indicate holdovers between 300-600 yards and indicators for 5 and 10mph crosswinds.
Customize the scope to work the way you do. The NEW Throw Lever design lets you re-position the "Fin" to one of many positions on the magnification dial. Set the position of the fin to 1x or 6x; or any position in between. It also makes it easy to personalize the scope for right or left handed users.
The scope is engineered with the latest in optical design technology, uses Japanese optical glass, and Sightron's proprietary MC-333 multi-coatings. A combination that provides best-in-class light transmission, optical clarity and contrast even in the most challenging lighting conditions.
​
The scope is crafted from aircraft-grade aluminum, weighs only 22.4 oz and is shock-rated to 1,000G's for more than 10k cycles. It can handle large caliber rounds and is Airgun rated. Of course, it meets IPX7 waterproof standards, is nitrogen charged to prevent fogging of the interior glass elements even when moving from a warm car to sub-zero temps*.
Never experience reticle drift again. Sightron's utilizes the exclusive ExacTrack erector tube system to deliver consistent, reliable, and repeatable adjustments even at the extreme edges of the scope's adjustments. This means 1/4 MOA click values are the same at 50 MOA up or down as they are at center zero.
In the Box:
Scope w/ Re-Positionable Throw Lever
Instruction Manual
1.5mm Allen Wrench
Lens Cleaning Cloth
CR-2032 Lithium Battery
* Fogging of the exterior lens surface is still possible